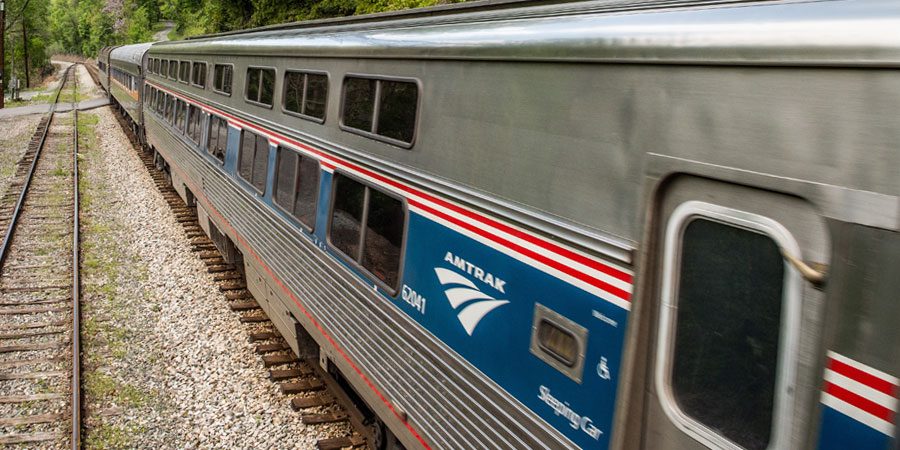 Viewliner无障碍卧室
The Viewliner Accessible Bedroom is designed for two adults but can fit three. The room features a sink and a private, enclosed wheelchair-accessible toilet and shower. The room is furnished with a large sofa, upper and lower beds for sleeping and two windows for sightseeing from both beds.

规格
2个成人铺位
下铺 3'4" x 6'0"
上铺2'4" x 6'2"

具体房间无法在线预订,因此房间将在预订完成时自动分配。车票将显示具体的车厢和房间号。
特色与设施
含餐*
Space for two passengers (maximum of three, two travelers share the lower bed)
Wheelchair-accessible private sink, toilet and shower
轮椅活动空间充足
在餐车内进餐,或由乘务员在房间内提供服务
卧室和卫生间内均有乘务员呼叫按钮
Sofa converts to lower bed
Upper bed folds down from above
Two large windows
电源插座
温度控制
专用阅读灯
衣架
折叠桌
洁净毛巾及床上用品
肥皂及洗浴用品
Personal service (bed turn-down, coffee)
瓶装水
* except on Silver Star trains.